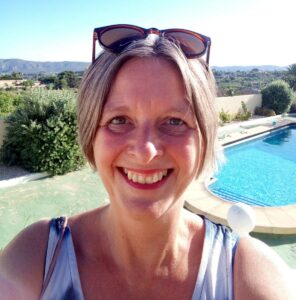 Sandra Planck
Spiritual Teacher & Mindset Coach
Expert in the power of the spoken word

Do you have any questions?

I am looking forward to your message 😀 and will be happy to answer any questions you may have.
Please write to office@sandraplanck.com
I am available from 10:00 am to 3:00 pm (Mon – Fri) and I will get back to you within 24 hours. If you don't receive a response from me, please check your spam folder.
Let`s stay in contact:
My German Homepage: www.sandraplanck.com
Crochet Love: www.switchwordscoaching.com/crochet-love
You want regular impulses and encouragement for a positive lifestyle and learn how to make your subconscious your best friend?
Receive soul messages directly from the divine source?

Then sign up for free Soul Word Family and bring positive movement into your life.
Stay informed about new articles and special offers.